Coffee Machines Consignment
GET A PROFESSIONAL COFFEE MACHINE WITH CONSIGNMENT
Within consignment, the professional coffee machine remains the property of Nespresso. The machine is provided to the customer, subject to an agreed minimum monthly coffee consumption for a minimum duration and from then on, subject to a cancellation notice period of 3 months.
The reference price for professional coffee capsules is the consignment's tariff price. The consignment's tariff price comprises an increment versus the sales tariff price to cover the costs of machine depreciation and service.
PROCESS
Our representatives will be delighted to investigate your coffee needs and propose the ideal coffee solution for your establishment.
The machines are placed by our service department free of charge and then you can easily start ordering your capsules according to your needs. In case of consumption changes our representatives will help you adjust your coffee solutions to your different needs.
LOAN BENEFITS
Custom made solution for your business needs.
Free of charge machine placement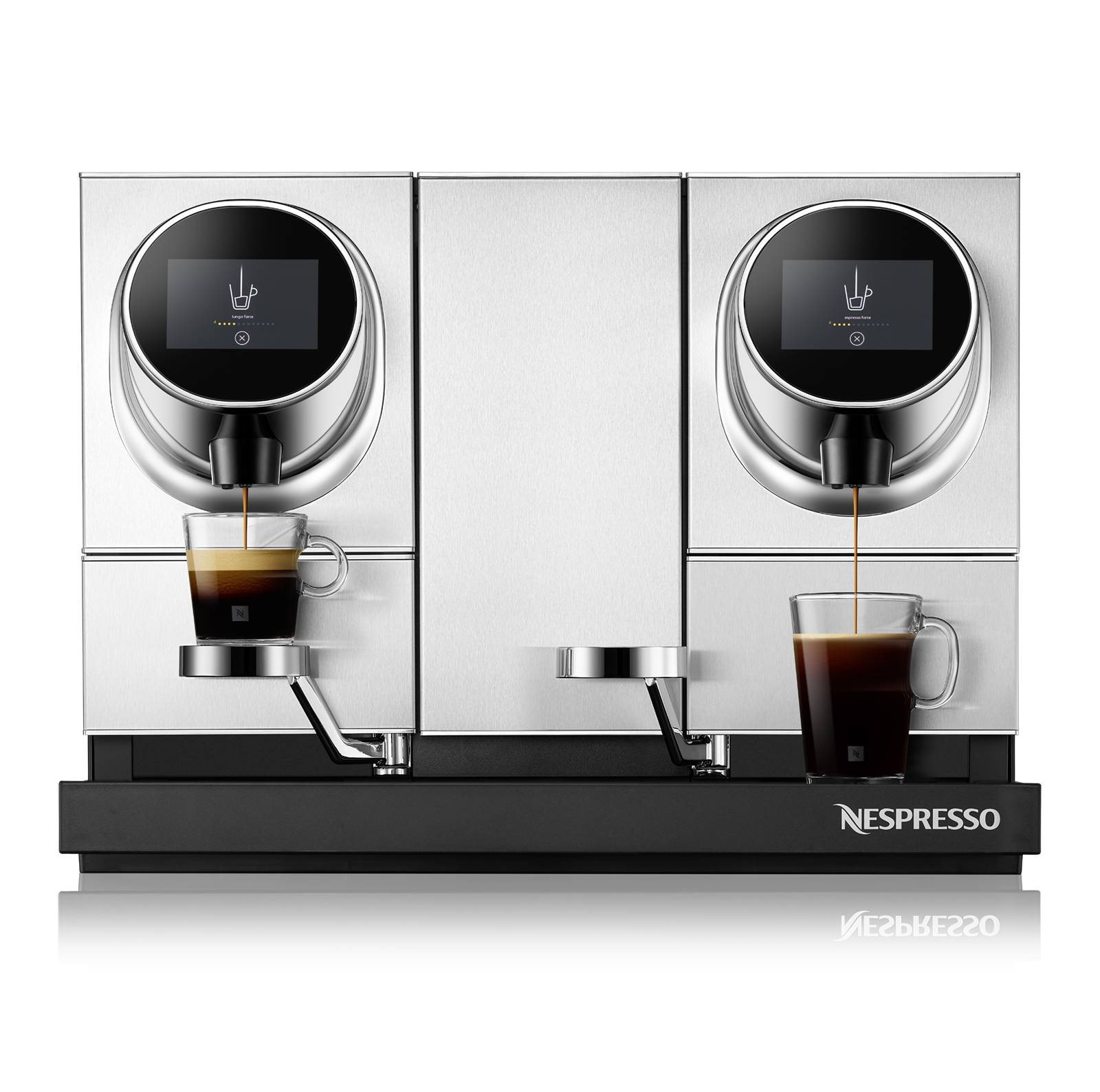 Possibility to adjust your machine type according to your consumption needs.
Easy control your orders and consumption
REQUIRED CONSUMPTIONS BY MONTH AND NESPRESSO MACHINE
Get your machine for free with consignment
Contact us today to learn more about consignment and how it can easily suit to your specific needs.
Services
WHAT ELSE CAN WE DO FOR YOU?
When running a company, your time is valuable. You need reliable technical support and dedicated services which leave you free to concentrate on developing your business. Whether it's delivery within 48 hours or the loan of extra machines,
Nespresso
takes care of the details for you.

Customized Payment Solution